Washoe State Tree Nursery
Help us conserve resources as well as hold nursery prices down by returning your empty growing containers to the nursery. Please leave the containers inside gate if nursery is closed. Please no quarts, 6-packs, or flats/trays.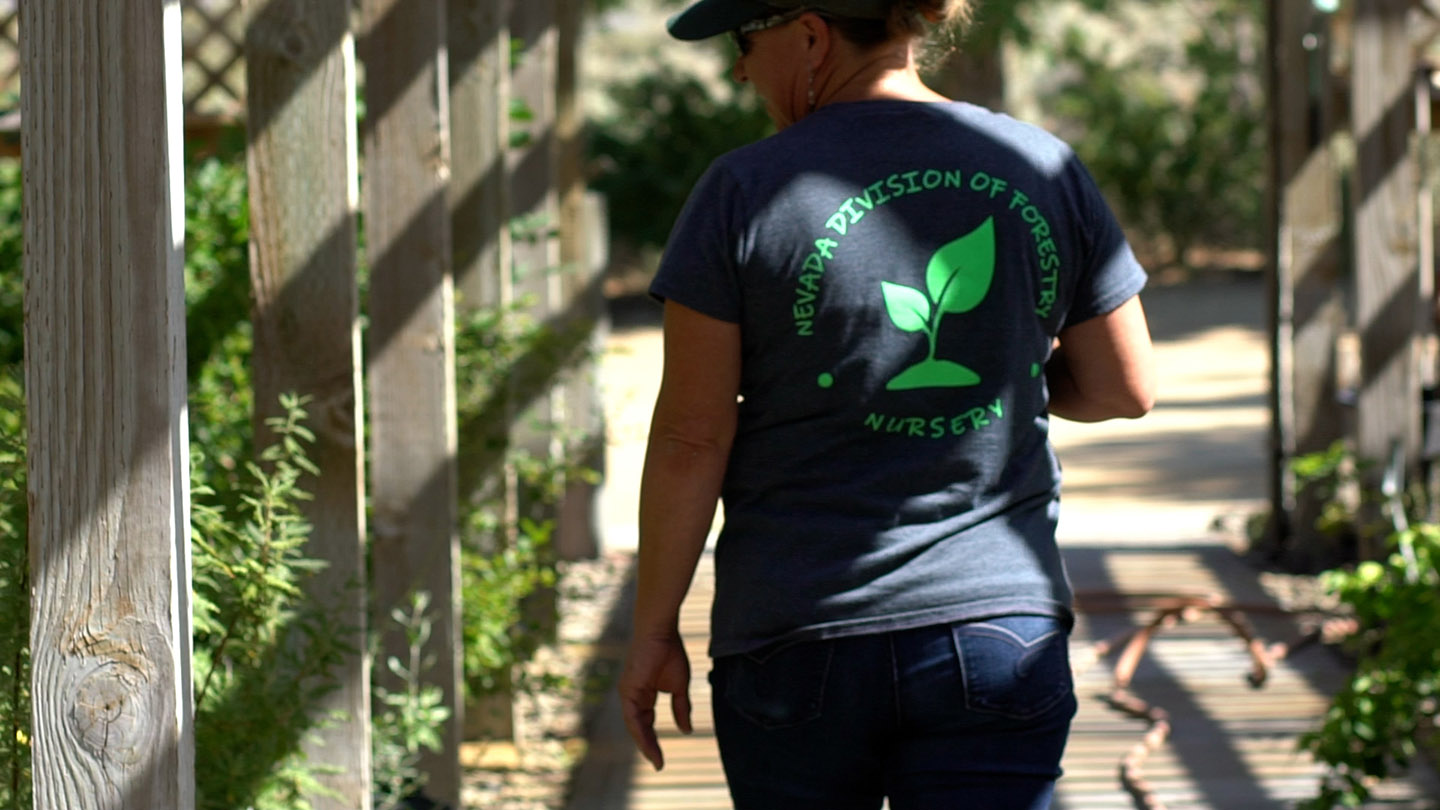 The Washoe State Tree Nursery produces plant materials native or adapted to the Great Basin and Sierra Nevada. The state nursery program can produce up to 250,000 plants each year and has experience growing 250 different species. The nurseries grow the majority of their nursery stock from seeds or cuttings and the Las Vegas nursery grows plant stock for sales through the Division's Washoe State Tree Nursery near Carson City. Plants are typically available as seedlings 1-3 years old.
Custom Growing Services
The Washoe State Tree Nursery specializes in producing native and locally adapted plants for use in mitigation and revegetation projects. Many of these species are only available through the NDF nurseries. The nursery staff is available year-around by phone to assist you with your custom growing needs.
Learn More About Our Custom Growing Services
Directions & Hours
Closed for the Winter
Re-opening May 5th 2022
Exit Eastlake Boulevard from U.S. Highway 395 at the North end of Washoe Valley. The nursery is approximately 1 mile from highway on the right hand side.
View the Nursery Location On a Map
Purchasing Instructions
1. Review the Eligibility for the Purchase of Plants
NAC 528.110 - Sale of plant materials to private landowners. The criteria for eligibility for distribution of plant materials to private landowners in Nevada are:
The land on which the plants are to be planted must consist of a parcel containing 1 acre or more, or 2 or more contiguous parcels owned by different owners if those parcels total 1 acre or more.

The land must be entirely outside the city limits of any incorporated city of this state, except that in Carson City the land must be outside the designated urban area of the city. [Div. of Forestry, eff. 11-21-79]
The program is not intended to provide landscaping materials. The purpose of the program is to provide locally adapted, affordable trees and shrubs to conserve and enhance Nevada's natural resources through conservation plantings such as:
2. Review the Plant Inventory
Washoe Nursery Plant Inventory (PDF)
Washoe Nursery Plant Characteristics (PDF)
3. Review the Purchasing Instructions & Pricing
Please note that prices are subject to change, plant sizes are limited in quantity, and we accept credit, cash, check, or purchase order. To ensure that we have what you need on-hand, please call or e-mail the nursery.
| Item | Price |
| --- | --- |
| Mini-supercell | $0.90 |
| Supercell | $2.50 |
| D-Pot container | $5.00 |
| 1-gallon container | $7.00 |
| T-Pot container | $9.00 |
| 2 or 3-gallon container | $14.00 |
| 5-gallon container | $19.00 |
| 15-gallon container | $27.00 |
4. Fill Out & Bring In the Plant Ordering Form
Due to our inventory changing daily, the order form cannot be submitted online. Please fill out, print, and bring in the order form, or you can fill out the form at the nursery.
Washoe Nursery Ordering Form (PDF)
Resources for Plants in Northern Nevada
Tahoe Basin Shrubs & Plants - Plants approved by TRPA for planting in the Tahoe Basin.
Trees for Conservation: Buyer's Guide - Published by Colorado State Forest Service, this publication contains descriptions of many of the plants grown at the Washoe State Tree Nursery.
Trees for Conservation: Planning, Planting, Care - Published by Colorado State Forest Service, this publication provides complete information on planting and maintaining conservation trees.