Custom Growing Services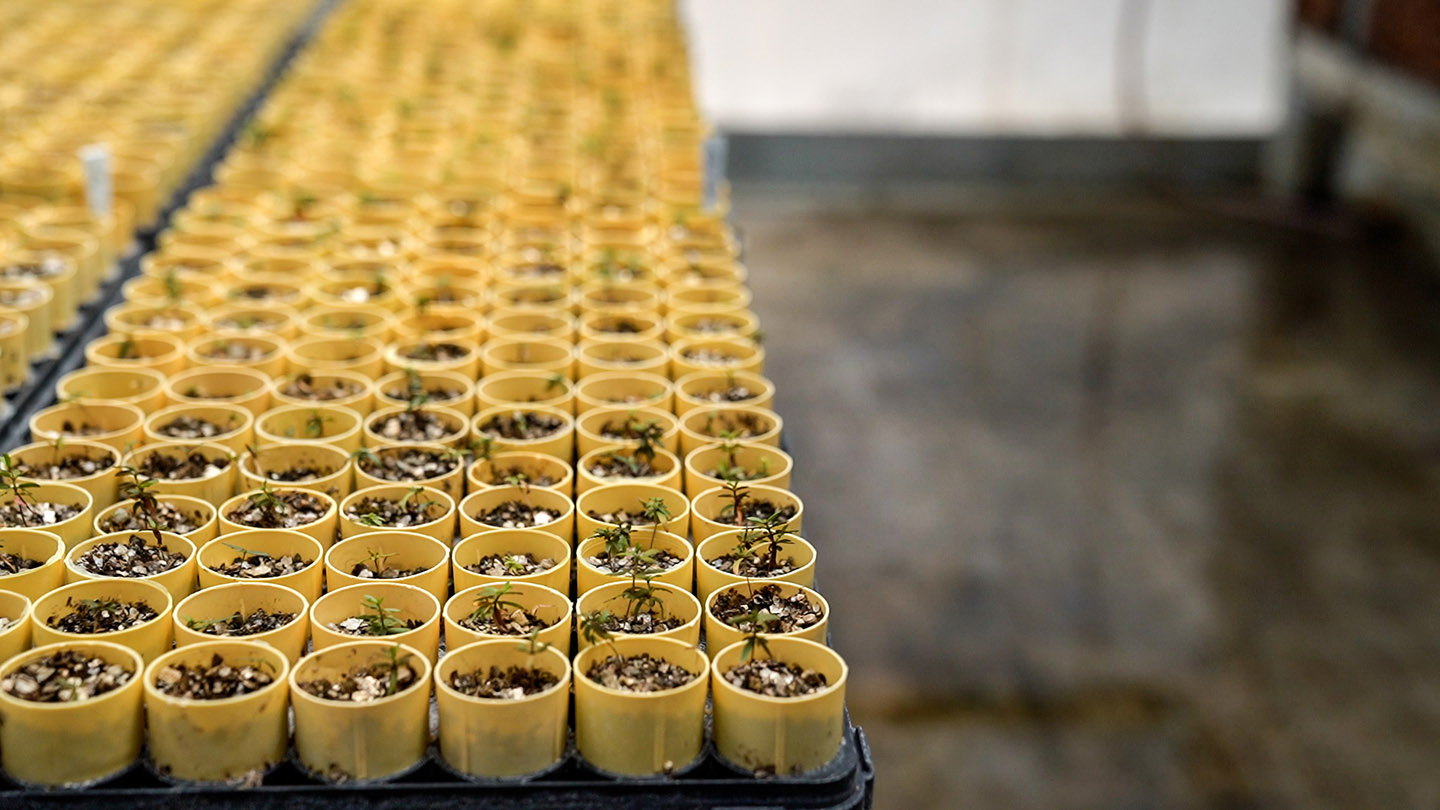 Nursery staff members are available year-round by phone or e-mail to assist you with your custom growing needs or to set up an appointment to pick up your plants.
The Nevada Division of Forestry's two conservation plant nurseries provide custom growing services to state and federal agencies, municipalities, tribes, conservation groups, contractors and individuals for restoration and conservation projects across Nevada and neighboring states.
The nursery program specializes in producing native and locally adapted trees, shrubs, forbs, grasses and wetland plants for use in mitigation and revegetation projects. Many of these plants are species that are available only through the NDF nurseries. When possible, the nursery collects locally adapted seed or cuttings for custom growing projects.
The types of unique projects the nurseries can handle are the development of propagation techniques for state-listed endangered plants including Tahoe yellowcress and Las Vegas buckwheat, propagation of cottonwood and willow cuttings for riparian restoration, salvage or propagation of meadow sod for wetland mitigation and restoration projects, and propagation of native trees or shrubs such as mountain mahogany, antelope bitterbrush, sagebrushes, saltbushes, and mesquites.
Upon agreement, the nursery will grow trees, shrubs, forbs, grasses, and wetland plants native to the Mojave Desert, Great Basin and Sierra Nevada, plants on the Las Vegas State Tree Nursery or the Washoe State Tree Nursery plant lists and other conservation species. Clients are encouraged to provide seed, planting stock, and containers for their projects.
Stipulations
A minimum order may apply depending on plant species and seed or plant stock availability.
Approval of custom growing agreement depends on availability of seed or planting stock.
Plants may take 6 months to 3 years to grow to desired size depending on species.
Prices vary by container size.
A 25% non-refundable deposit is due when the custom growing agreement is signed by both parties. The balance of payment, or payment in full, is due when plants are picked up.
Payment may be made by purchase order, debit/credit card, check or cash.