Ruby Lake Estates Project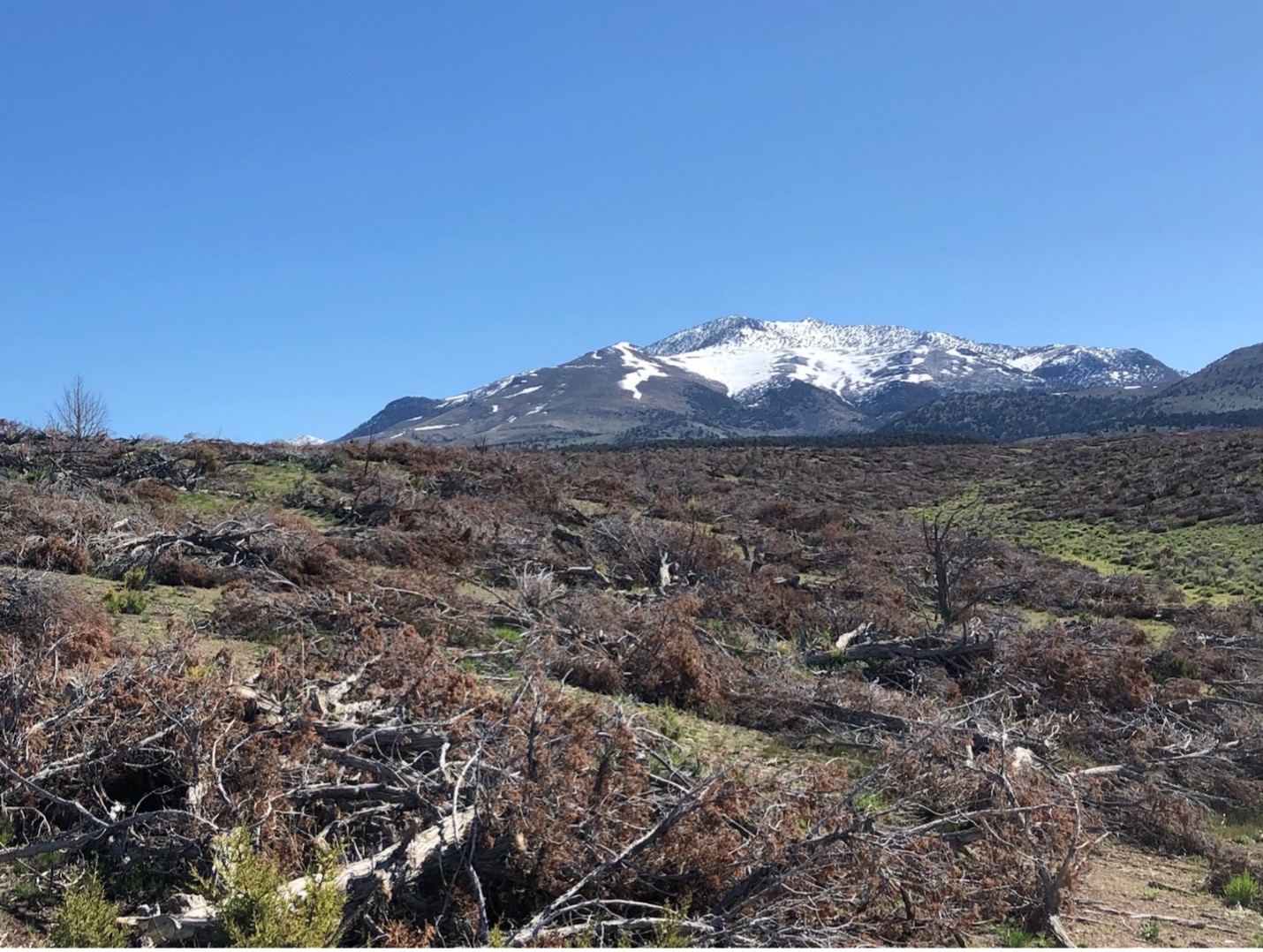 Above Photo: Pre-treatment. Photo by Colleen Lafferty.

Above Photo: Post-treatment. Photo by Colleen Lafferty.

About this Project
In partnership with the United States Forest Service, Conservation Crews from Wells and Carlin began work on the Ruby Lake Estates project in October of 2020. Located on the Southeast side of the Ruby Mountains, 1,965 acres were identified as being a high priority for hazardous fuels reduction and habitat restoration funded through the USFS and as part of the SB-508 Initiative. This project is currently ongoing, with a tentative completion date of later this year.
Minimum-security inmates led by Conservation Crew Supervisors have been mitigating wildland fire risk by constructing 4 ft. x 6 ft. burn piles out of previously cut pinyon and juniper slash throughout the treatment areas. In addition, portions of the project area contain critical mule deer wintering habitat, which is at risk of insect and disease infestation due to overcrowding. Following a prescription plan developed by the USFS Certified Silviculturalist, NDF crews will thin and pile the standing Phase II pinyon and juniper to achieve 30 ft. crown spacing, favoring trees that display high vigor and cone crops. Where feasible, material that is suitable is left to provide the public with an opportunity to harvest firewood and further reduce fuel loading. All piles constructed are covered with polyethylene sheeting to ensure dry fuels in the center and facilitate cleaner burning in the winter.
For more information contact Colleen Lafherty at clafferty@forestry.nv.gov.