Ruby Lake Estates Project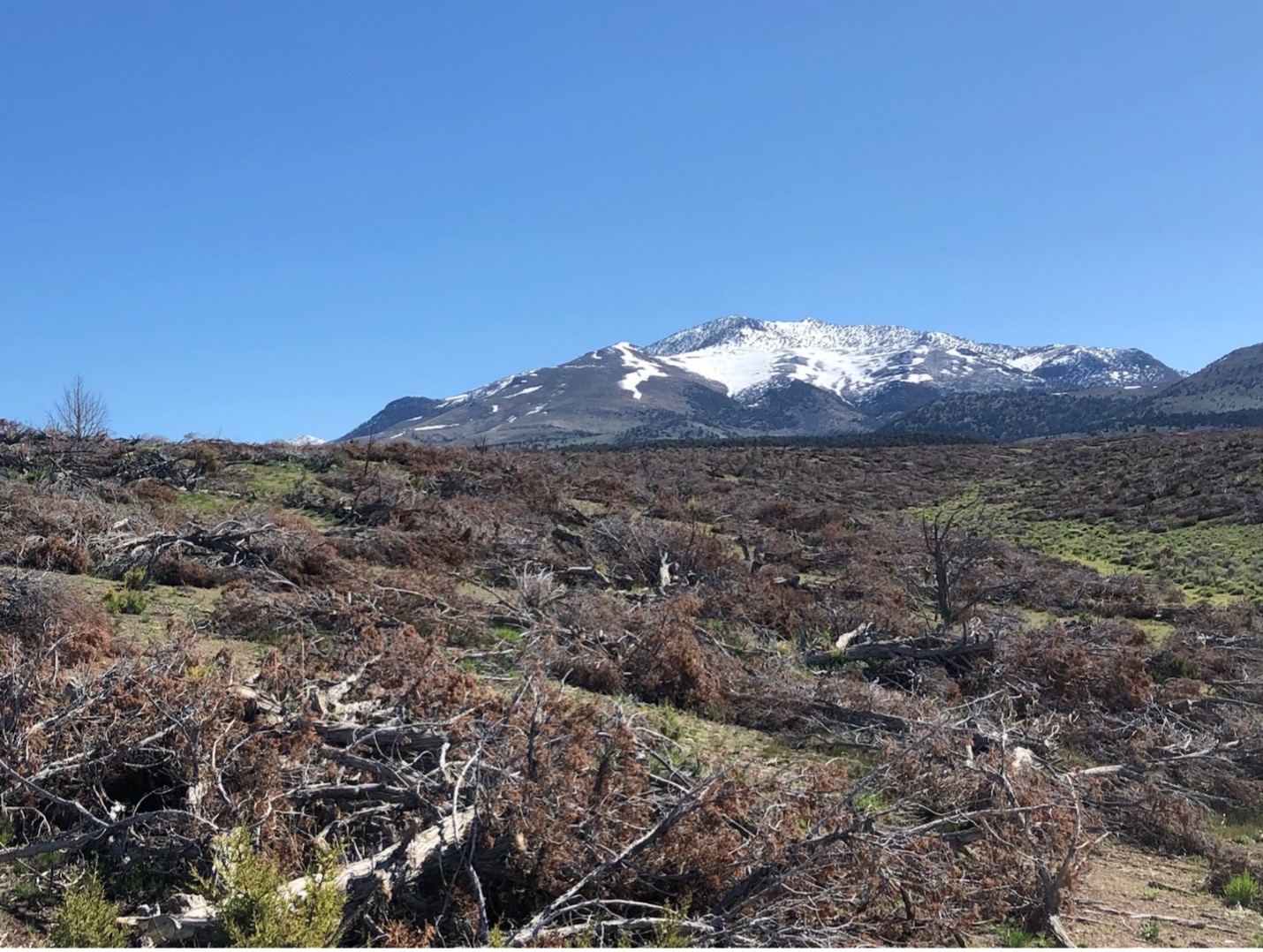 Above Photo: Pre-treatment. Photo by Colleen Lafferty.

Above Photo: Post-treatment. Photo by Colleen Lafferty.

About this Project
Following the successful completion of the USFS Overland Pass North Cherry Unit (South Rubies) hazardous fuels reduction project in 2019, the USFS and Nevada Division of Forestry partnered again for the USFS Ruby Lake Estates hazardous fuels reduction project. Encompassing 1,965 acres on the Southeast side of the Ruby Mountain Range in Elko County, the project prescription called for the piling of dead material previously cut in a lop and scatter treatment and hand-thinning and piling additional areas where timber stand improvement was desired. There were four Units (1, 2, 6,7) associated with the project and NDF Conservation Camp crews from Carlin and Wells began work in October 2020.
The project area is part of the wintering grounds for a large population of mule deer and is also lekking grounds for sage grouse. Due to the wildlife habitat, the project had a limited operational window (May 16th-October 31st.) From October 2020 to July 2022, the NDF Conservation Camp crews from Carlin and Wells were able to complete Units 6 and 7 and portions of Units 1 and 2. Conservation Camp Area Supervisor Slade Sanborn, Conservation Camp Supervisor Jared Pekuri, and Conservation Camp Supervisor Colleen Lafferty identified the need for additional resources to complete the project by the end of October 2022. In coordination with the USFS, steps were taken to hire a Contractor and Cutting Edge Forestry out of Phoenix, Oregon was brought in starting on October 5th, 2022. Slade Sanborn, Jared Pekuri, and Colleen Lafferty were the NDF Project Managers and the remaining acreage was completed on October 21st, 2022. Weather-permitting, the USFS plans to begin the burning phase of the treatment in the beginning of 2023 and NDF has committed to assist.
For more information contact Colleen Lafherty at clafferty@forestry.nv.gov.