NV Energy-SB 508 Initiative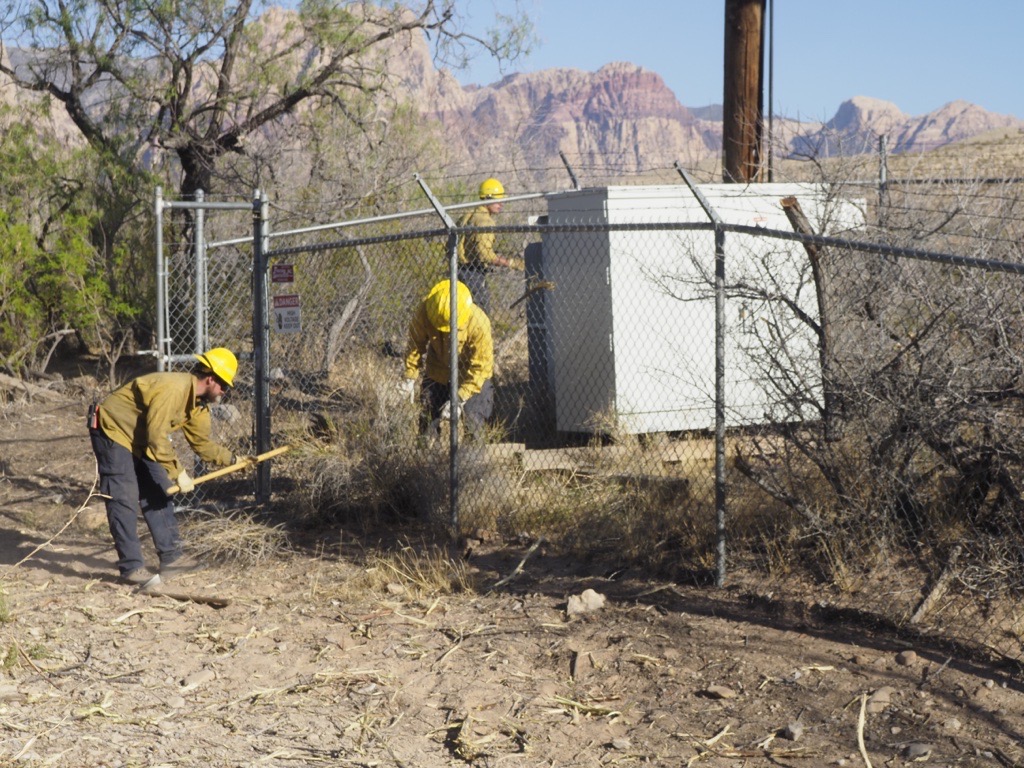 Above Photo: Pole grubbing a 30' radius around a pair of high voltage poles with transformers.

About this Project
This initiative will fund wildfire fuel reduction, wildfire suppression resources, and restoration/rehabilitation treatments across Nevada within or adjacent to NV Energy Service Areas that have moderate to extreme wildfire risk. These activities will reduce the potential for catastrophic wildfire damage to communities, infrastructure, and ecosystems.
Wildfire fuel reduction will be conducted through forest, woodland and shrubland thinning operations. Annual grasses will be controlled using pre-emergent herbicide application and subsequent seeding. Infrastructure protection will require proximal and regular vegetation clearing using hand crews and vegetation mowing equipment.
Anticipated Impacts & Outcomes
Short-term benefits and impacts include decreased potential for destructive wildfires where treatments have occurred, increased and quicker fire response capacity, altered vegetation composition and vegetation removal.

Long-term anticipated outcomes include reduced large-scale wildfire occurrence and associated damages, resilient vegetation communities being restored, sustained water supplies, and increased wildlife habitats.
For more information contact…